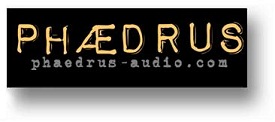 ---
PHILTER
Stereosonic console EQ combined with the RS127 & 135 Brilliance Boxes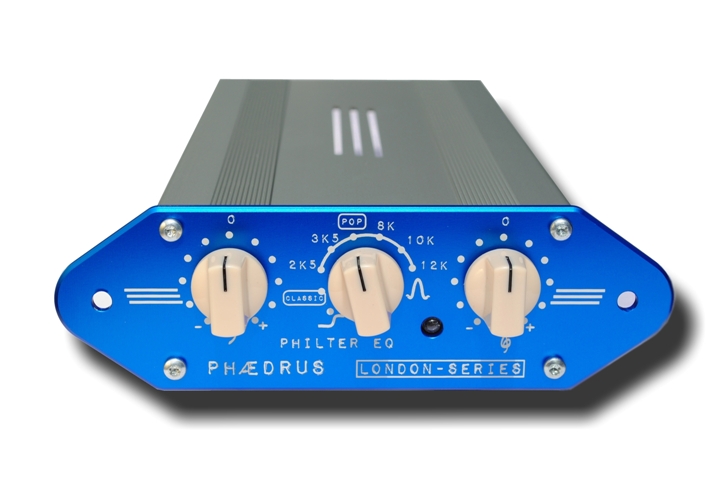 phil·ter also phil·tre (fltr)
n.
1. A love potion.
2. A magic potion or charm.
verb transitive
phil·ter also phil·tre
To enchant or bewitch with a philter. .
Now that the PHILTER is integrated in our new, two-channel PHUSION product, the stand-alone PHILTER is only available to special order. Please contact sales@phaedrus-audio.com for more details.
---
PHILTER - Vintage Passive EQ
The Phædrus Audio PHILTER recreates the famous, passive EQ circuits found in the great studios of the 1960s. In addition to low- and high-frequency shelving filters (which were a part of the Stereosonic consoles, the unit incorporates HF peak boost at: 2.5kHz; 3.5kHz; 5kHz; 8kHz; 10kHz; and 12kHz which match the signal frequencies of the RS127 and 135 Brilliance Boxes. Maximum cut/boost is 10dB controlled in steps of 2dB via precision, stepped, rotary attenuators. The EQ is entirely passive and incorporates high-quality inductors and capacitors.
In use...
Using the PHILTER is simple. I/O is via transformer-coupled, line-level XLR connectors on the rear, and the front-panel houses the tone-controls. The Bass and Treble controls are 11-position rotary-switches. Bass frequencies are controllable (boost/cut) by a total of 10dB, in 2dB steps. Treble frequencies are controllable (boost/cut) in the same way. However, treble boost curves are selected via the middle, multi-position rotary-switch. This selects boost centered upon the annotated frequencies: 2.7kHz; 3.5kHz; 5kHz; 8kHz; 10kHz; and 12kHz, or between a high and low shelf response. The response skein for the PHILTER (with the boost-curve selected to 5kHz) is given below. These responses were chosen to emulate famous EQ circuits of the past, and every one is magically "musical".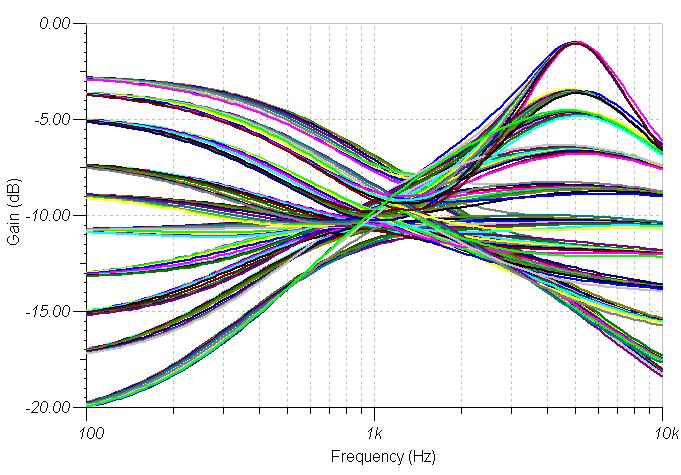 Composite response of PHILTER: 5kHz boost
To purchase the Phædrus audio PHILTER contact us at sales@phaedrus-audio.com or go to our How to buy page.

The PHILTER User Manual is available here
---
Links
Back to home page
Address all mail to sales@phaedrus-audio.com
---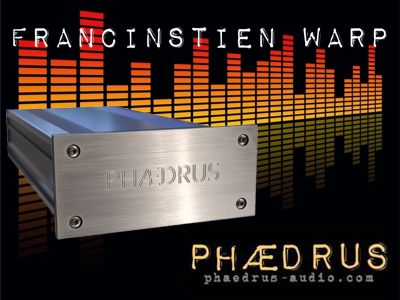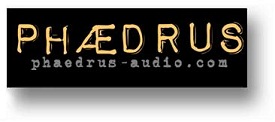 Maidstone . Kent . UK .

---
© Phædrus Audio 2012, 2015 & 2016. All rights reserved.