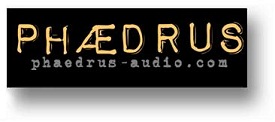 ---
PHAUN ribbon and dynamic microphone head-amplifier
+27dB of gain and super low-noise performance of 1nV per √Hz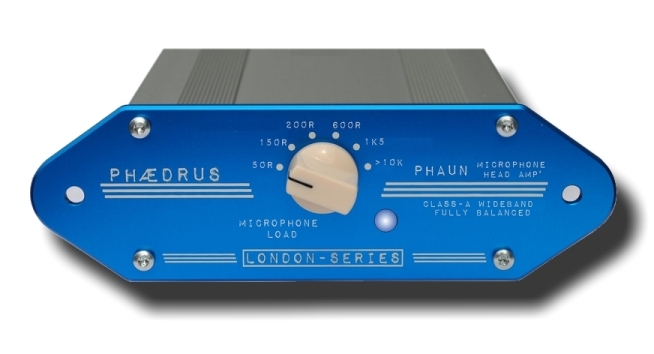 The PHAUN is now only available to special order. Please contact sales@phaedrus-audio.com for more details.
The PHAUN
When an insensitive, ribbon or moving-coil microphone is used with a classic microphone preamplifier like the PHAB or the HYDRA, there is often the need to run the preamp' "flat-out" in order to get enough gain into the DAW interface. This is rarely an ideal condition. For this reason, we are introduced the new Phædrus Audio PHAUN, a fully balanced, class-A, super low-noise microphone head-amplifier to be used between the ribbon, or the moving-coil microphone and the PHAB or HYDRA preamplifiers, to:
Boost the microphone signal by +27dB
Offer super low noise performance - 1nV per √Hz
Provide comprehensive microphone loading options
Keep phantom power away from electrodynamic microphones
The PHAUN takes its power from the preamp's phantom-power: it does not require its own power-supply. The unit is constructed with special, selected low-noise transisitors for the best possible noise performance. This is a discrete, class-A amplifer design and does not use op-amps. (Note, some manufacturers state that FETs are the "best low-noise device", but this is completely mistaken when the source has a low impedance like an electrodynamic microphone.) Depite the very low-noise design, the headroom is a massive +8dBu for 1% THD. Microphone loading options run from 50Ω to >10kΩ ensuring the maximum tonal options from a single microphone type.
PHAUN specification
Discrete, selected low-noise transistor electrodynamic microphone head amplifier
Gain = +27dB
Max output = +8dBu - incredible headroom!
Noise = 1nV per √Hz: probably the best in the market
Comprehensive microphone loading options: multiply the number of mic' tonalities you have by six!
Powered from +48V phantom: no PSU required
Current consumption <5mA
Super wide frequency response: ±1dB, 10Hz to 100kHz
Please contact Phædrus Audio regarding the availability and pricing of the PHAUN electrodynamic microphone head-amplifier.
---
Links
Back to home page
Address all mail to sales@phaedrus-audio.com
---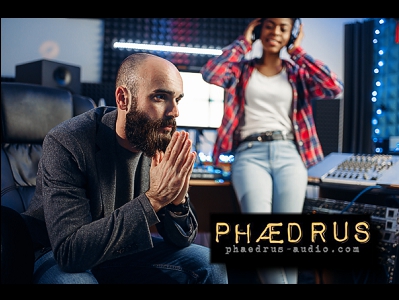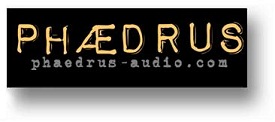 Maidstone . Kent . UK .

---
© Phædrus Audio 2016. All rights reserved.